I'm Caroline and I'm a surface pattern designer.
After studying and earning my stripes in Paris for 10 years, I now live and work in the dynamic city of Nantes, on the west part of France.
Every day, I ride my bike to go to my light-filled workspace that I share with a bunch of creative people.
My style is graphic with a vintage touch. I love to play with colors and to tell stories through figurative patterns.
I'm available for commissionned work in fashion, kidswear, home decor and I can assist you and your team in building collections through moodboards, color ranges, graphic designs and patterns...
Feel free to contact me !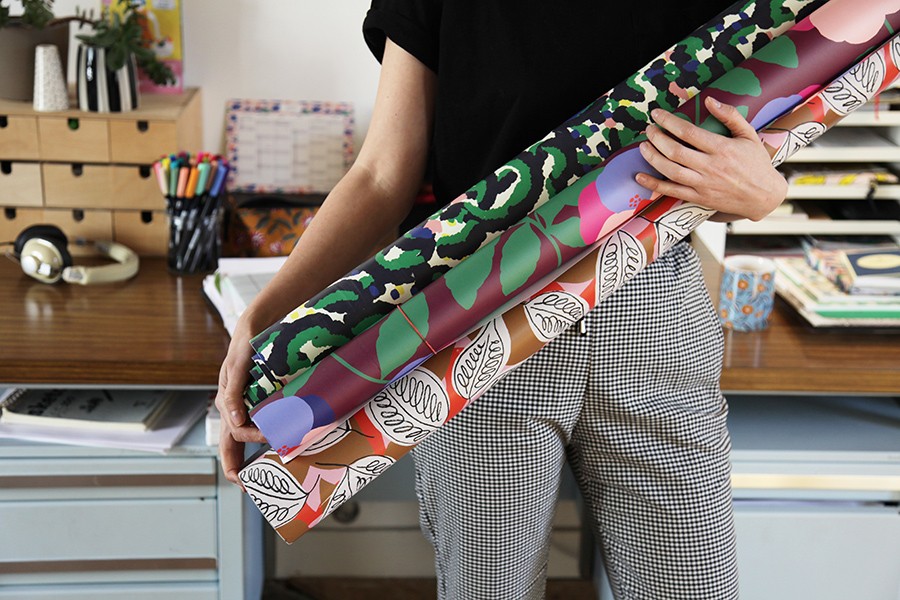 I'm also showing my own patterns collection at trade shows :

Premiere Vision Paris ( February and September ) , and I'm a member of Field Trip Show where I'm exhibiting once a year in NY.
www.fieldtripshow.com
My clients in France :
My clients worldwide :